Rowan LeCompte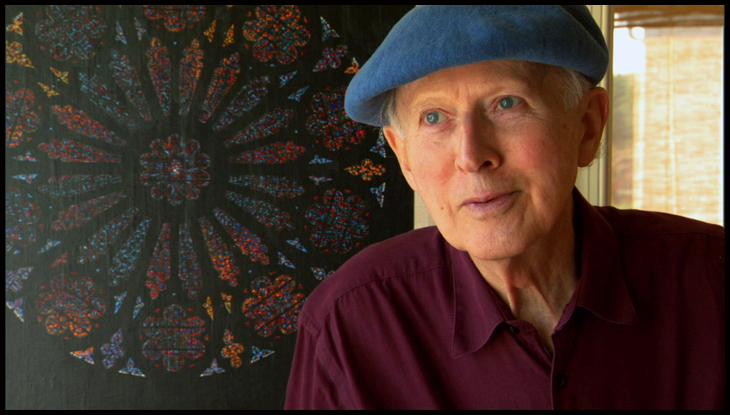 A native of Baltimore, Maryland, Rowan began making stained glass windows at the age of 14 and made his first window for Washington National Cathedral at the age of 16.


Rowan has spent almost 70 years studying, drawing and creating architectural stained glass and mosaics for a multitude of locations. Rowan is best known for 45 stained glass windows and six mosaic murals in the cathedral in Washington. His work also illuminates some 50 other American churches, including Episcopal Cathedrals in Maryland and Wyoming, the chapels of Trinity College and Princeton University and the New York State Capitol in Albany. Rowan's West Rose window at the cathedral in Washington has been called "one ofthe masterpieces of Christendom."
Dieter Goldkuhle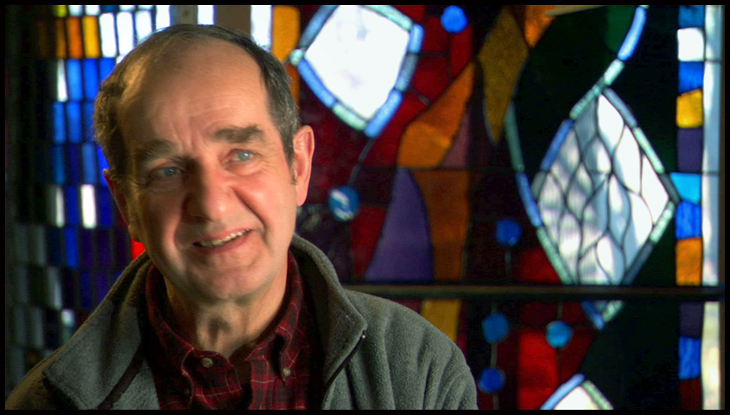 Dieter was born into a family of glass makers form the Bavarian regionof Germany. After learning the craft in Europe, he moved to the US in 1962 and met Rowan through a mutual friend.

He worked on his firstwindow for Washington National Cathedral in 1966 and since then has been the principle fabricator for windows at the cathedral. Dieter is and acknowledged master craftsman, but he is also a philosopher who is in love with the magic of glass and light.
Mary Clerkin Higgins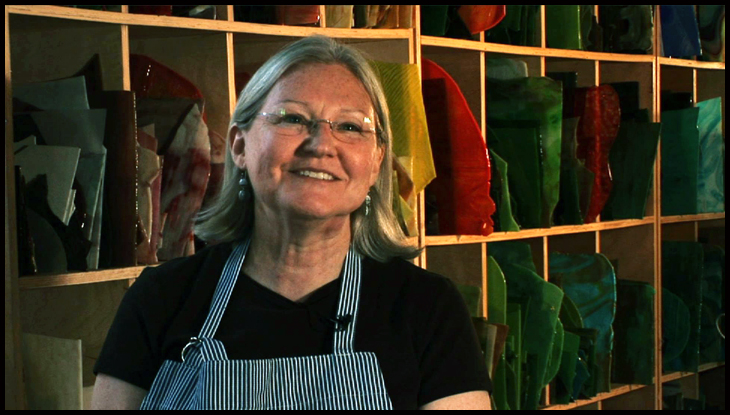 Mary Clerkin Higgins has worked in stained glass since 1976. She owns and operates Clerkin Higgins Stained Glass in New York City. Her original designs are in private collections, ecclesiastical settings, and homes.

Her work has been included in glass exhibitions in the United States and Canada and has been featured in The New York Sun, Glass Art Magazine and other publications. She has worked with the artist Rowan LeCompte on various projects, including fabricating two of his clerestory windows for the National Cathedral of Saint Peter and Saint Paul in Washington, D.C. and realizing his sketch for a window in North Carolina.She is also a highly respected stained-glass conservator and has worked on Medieval and Renaissance glass for many museums, including the Metropolitan Museum of Art and The Cloisters, The Detroit Institute of Arts, The Nelson-Atkins Museum of Art and the St. Louis Art Museum, among others. She has conserved works by modern masters, including: Sir Edward Burne-Jones, Marc Chagall, Harry Clarke, John La Farge, Henri Matisse, William Morris, Robert Sowers, Louis Comfort Tiffany, Christopher Wilmarth, and Frank Lloyd Wright. She has written and lectured on stained glass conservation and contributed the chapter "Origins, Materials, and the Glazier's Art" to Virginia Raguin's book, Stained Glass: From Its Origins to the Present (Abrams 2003).

She can be contacted at
www.clerkinhigginsstainedglass.com.